May 22: DHS Light Up the Field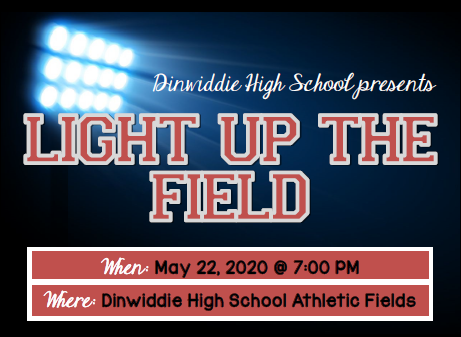 Please join us as we honor our senior spring athletes.
You are invited to drive around our facilities, cheering on our seniors as they stand at a safe distance on their fields for one final time!
Decorate your car!
Bring your noisemakers!
Show your Navy Nation spirit!
Let's give them a senior night they won't forget!
** NOTE:  No one will be allowed out of their vehicles.